Make-Up
Concealer or Foundation? Which one is first?
By
|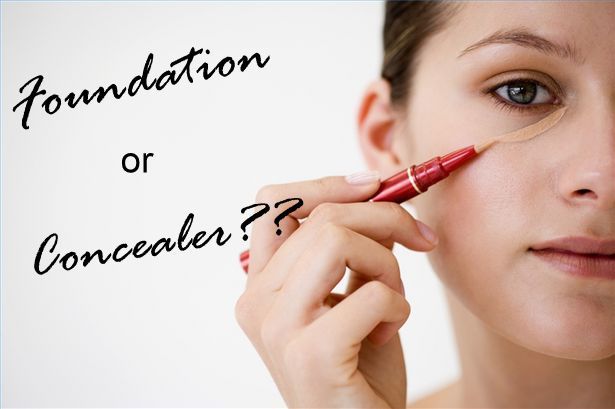 When it comes to applying concealer and foundation we have some doubts on which to apply first…Even when you ask a make up artist the answer will be Concealer first and then Foundation while some others will say Foundation first and then Concealer. So what do we do?
Kur behet fjale per te aplikuar korrektor dhe fondatinte kemi disa dyshime se ke te aplikojme ne fillim…Edhe kur pyesim nje artist make up-i pergjigja do te jete Korrektor ne fillim dhe me pas Fondatinte kurse disa te tjere do te thone Fondatinte ne fillim dhe me pas Korrektor. Keshtu qe cfare do te bejme?
After searching the internet for answers, I've come to the conclusion that we should apply Foundation first and then Concealer. It's weird actually, because I've always used concealer first, but it looks like I should change my habit. So the reasons of using Foundation first are:
Pasi kerkova ne internet per pergjigje, arrita ne perfundimin se duhet te aplikojme Fondatinte ne fillim dhe me pas Korrektor. Eshte e cuditshme, sepse gjithmone kam perdorur korrektor ne fillim, por mesa duket duhet ta ndryshoj kete zakon. Keshtu qe arsyet e perdorimit te Fondatintes ne fillim jane:
1.
See which areas need more coverage
When you apply foundation first it helps you see which areas on your face need more coverage. So when you notice that your face needs more coverage you can use the concealer and the marks on your face will disappear. By doing this you have also matched your skin color.
The best way to apply concealer after foundation is by using a brush first and then 

blending it into skin with fingers.
Shiko cilat zona kane nevoje per me shume mbulim
Kur aplikon fondatinte ne fillim te ndihmon te shikosh se cilat zona te fytyres kane nevoje per me shume mbulim. Keshtu qe kur veren se lekura jote ka nevoje per akoma me shume mbulim mund te perdoresh nje korrektor dhe shenjat ne fytyre do te zhduken. Duke bere kete gje ke bere te mundur edhe perputhjen e ngjyres se lekures.
Menyra me e mire per te aplikuar korrektor eshte duke perdorur nje furce dhe me pas me ane te gishtave e perzien me mire ne lekure.
If you apply the concealer first, probably you will end up using a lot more than necessary and the result won't be that good. 
Me shume sec duhet
Nese aplikon korrektor ne fillim, me shume mundesi do te perfundosh duke perdorur me shume sec duhet dhe rezultati nuk do te jete aq i mire.
Maybe after you have used foundation you see that you haven't spread the foundation correctly and a concealer will help you hide the mistakes or fix them.
Fsheh gabimet
Ndoshta pasi te kesh perdorur fondatinte do te shikosh se nuk e ke shperndare sic duhet fondatinten dhe nje korrektor do te te ndihmoje te fshehesh gabimet ose t'i rregullosh ato.
But, there is an exception on using Concealer first and then Foundation…
You can use concealer first when your face suffers from blemishes and redness, only if the concealer you are using has the effect of covering blemishes.
Por, ka nje perjashtim ne perdorimin e Korrektorit ne fillim dhe me pas Fondatinte…
Mund te perdoresh korrektor ne fillim kur lekura jote vuan nga njollat dhe skuqja, vetem nese korrektori qe po perdor ka efektin e mbulimit te njollave.