Hair
Kujdesi per floket: Age-Defying Radiance Oil
By
|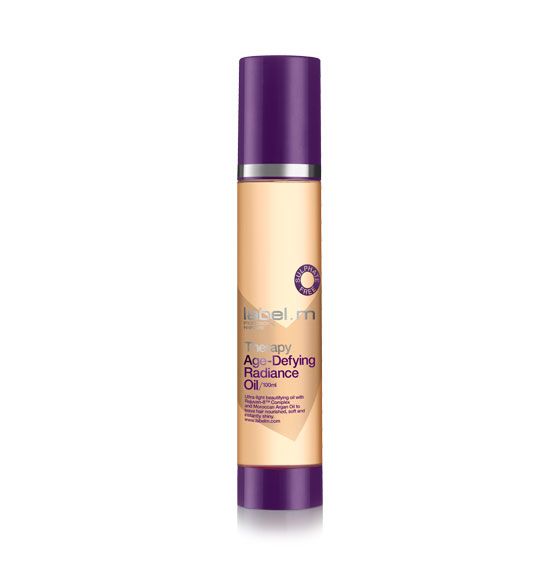 Part from the skin, some of my posts talk about taking care of the hair, which is really important. I always say that "beauty costs" so we should never stop taking care of ourselves.
Recently I started using this hair oil, which I totally love. At first I said that I would never stop using Mythic Oil from L'Oreal, but I had this curiosity to start using the hair oil from Label.m.
Pervec pjeses se lekures, disa nga postet e mia flasin per kujdesin e flokeve, gje e cila eshte shume e rendesishme. Gjithmone e them qe "bukuria kushton" keshtu qe asnjehere nuk duhet te ndalojme se kujdesuri per veten.
Kohet e fundit fillova te perdor vaj per floket, te cilin e adhuroj. Ne fillim thashe se asnjehere nuk do te ndaloja se perdoruri Mythic Oil nga L'Oreal, por kisha kuriozitet qe te filloja te perdorja kete vaj nga Label.m.
From some reviews I read that Age-Defying Radiance Oil it's the first product designed to treat the signs of aging on hair. Well I can't talk about this fact, because I'm only 20, but it doesn't mean that I should not use it.
About it's benefits the hair oil is somehow the same with Mythic Oil, except the fact that it has a wonderful smell which I totally love. I think the smell comes from the Moroccan Argan Oil, which is the main ingredient. I apply it after shower when my hair is half dry, but you can also use it on dump hair as well instead of a conditioner or when your hair is fully dried. Dispense a small amount onto hand, I think two times it's enough, and apply evenly on your hair. You'll see that your hair will remain soft and shiny.
Maybe you are wondering why is it necessary to use a hair oil…Well I can only say that I use it instead of a conditioner in order to give softness to my hair.
Nga disa reviews lexova se Age-Defying Radiance Oil eshte i pari produkt i dizenjuar posacerisht per te trajtuar shenjat e plakjes se flokeve. Epo nuk mund te flas per kete fakt, sepse jam vetem 20 vjec, por kjo gje nuk do te thote se une nuk duhet ta perdor.
Per sa i perket perfitimeve qe merren nga vaji, jane pak a shume te njejtat perfitime qe merren nga perdorimi i  Mythic Oil, pervec faktit se ka nje arome te mrekullueshme qe e adhuroj. Mendoj se aroma vjen per shkak te Vajit Maroken te Arganit, qe eshte dhe perberesi kryesor. E aplikoj vajin pas dushit kur floket e mi jane gjysem te thare, por mund ta perdoresh edhe ne floke te lagur ne vend te kremit zbutes ose kur floket jane komplet te thare. Hidh nje sasi te vogel ne duar, mendoj se dy here jane mese te mjaftueshme, dhe aplikoje ne menyre te njetrajtshme ne te gjithe flokun. Do te shikosh qe floket do te mbeten te bute dhe tere shkelqim.
Ndoshta po mendon se perse eshte e nevojshme te perdoresh nje vaj per floket… Epo mund te te them qe e perdor ate ne vend te kremit zbutes ne menyre qe t'i japi butesi flokeve te mi.